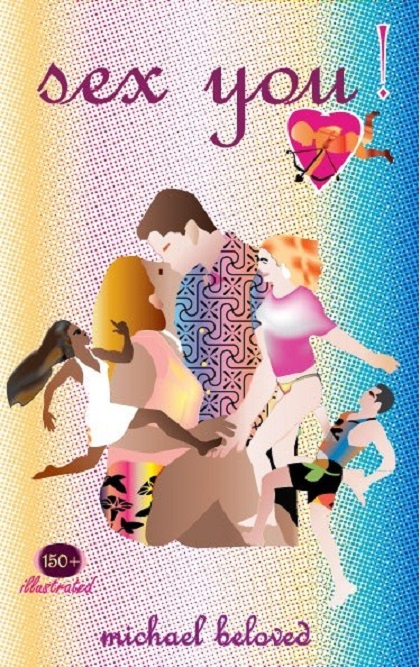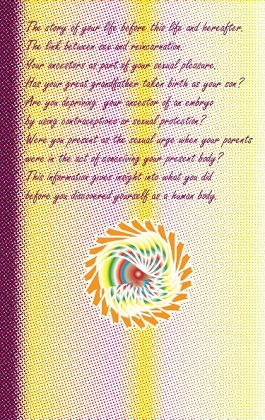 Publication Data
Publisher:

Michael Beloved

Date:

March 13, 2010

ISBN Print:

9780981933245
ISBN eBook: 9780981933276
LCCN:

2010901772
Pages:

276
Illustrations:

166
Trim Size:

5 x 8 x 0.7 inches
Language:

English

Category:

Body, Mind & Spirit, Reincarnation

Book Vendors
Bookwire/Bowker ISBN Agency (SEO): Paperback / eBook
Paperback
eBooks
Email: This email address is being protected from spambots. You need JavaScript enabled to view it.

Description:
The mystery of sex and reincarnation is explained in detail, not in terms of religion or superstition but by psychic facts which any individual can observe, if he or she can shift focus to the psychic plane. Books like the Bardo Thodol (Tibetan Book of the Dead) and the Egyptian Book of the Dead (Papyrus of Ani), along with Bhagavad Gita, the reincarnation teaching of Buddha and other vital books, took humanity through a spiritual technological leap through time into the hereafter. Perhaps none of these texts dealt with the incidences of sex and reincarnation head on, especially the link between you and the sexual act of your parents which produced your body. In this book you get the details in plain terms without mystery and religious impositions.
Back Cover:
The story of your life before this life and hereafter.
The link between sex and reincarnation.
Your ancestors as part of your sexual pleasure.
Has your great grandfather taken birth as your son?
Are you depriving one of your ancestors of an embryo by using contraceptives or sexual protection?
Were you present as the sexual urge when your parents were in the act of conceiving your present body?
This information gives insight into what you were doing before you discovered yourself as a human being.
Reviews:

Vrettos Notaras "Billy", (Canada):
Thought provoking, perspective shifting literature on the interaction between the psychic and physical worlds! Readers familiar with the Upanishads and the Bhagavad Gita (unlike me) will probably recognize the theoretical foundation upon which the author rests his 40+ years of "minute observations". For myself, this book provides insight and information that contradicts and undermines many of my theories on life. Fascinating, because it gives meaning to many astral experiences that I have had in the past. Burdensome, because the more you begin to read and reflect the more you know you need to learn. The delivery of the literature is extremely efficient and concise, which is something that I have never seen with books that try to deal with this complex subject matter. You will be crystal clear regarding the author's intent by the end of the book.... whether you agree, disagree, or choose to forget is up to you... but at least. Now you know.....
Surya das (Silver Spring, Maryland, United States):
A Unique Contribution to the Path of Mystic Yoga---
An exceptional book with the greatest insight into the explicit sexual dynamic of reincarnation. In addition, this most wonderful book by Michael Beloved offers extensive advice that will allow one to have a practical role in the process of the spirit soul's re-entry in material existence from the subtle world. The numerous diagrams ascertain that the manual is user friendly.
Sex-you does not leave a stone unturned and, is a unique and unparalled contribution to anyone who takes advantage of its content.
By John Wilson "JW", Songtan, Korea (March 21, 2010):
I just ordered a few copies of this book and will be reviewing very soon. However, I've seen the draft and am quite sure it's going to be an interesting read. Will update here then.
Terri A. Stokes "taspineda", (Enchanted Rock, TX, United States):
A brave little book for yoga/spirituality practitioners: Little known facts on dealing with the sexual urges are boldly discussed; ancestors coming through who are trying to exist again on this earth. One will learn quickly the facts about the "birds & the bees", yoga style-reincarnation, how each of us enters into existence to live in these human bodies. Believe it or not, it is a fascinating & powerful book that gives the reader an unusual perspective on sexual passions. There are many questions, still. I think if a person is childless, our ancestors are honored by living everyday sharing ones inner Light with others and remembering that we are sacred because we walk between heaven & earth. Namaste
Neil Crenshaw, (McIntosh, Florida):
I must say that this book is a way-out book. It depicts sex as an act between a man and a woman mainly for spirits of the astral world (disembodied souls) to inhabit a woman's body and be born a human. The book is incredibly interesting but is not prefaced by anything that can substantiate this theory of reincarnation other than the author's claim that he got the information from the psychic world.
One must read this book with an open mind and simply enjoy the musings of the author as one would read an interesting book of fiction. How Michael spins the tale of souls "waiting in the wing" to be guided by a special deity is indeed intriguing to say the least. The idea that sexual urges and emotions of humans are created by those disembodied souls is truly original. The author covers how lust changes as we age, how drugs affect our ability to have sex, the role of the semen in the man and the egg in the woman and what happens to the disembodied souls during masturbation and homosexual acts.
There are many illustrations accompanying the author's discussions on masturbation, mystic sex, sexual intercourse and anatomy. Even if you know, or think you know, a lot about the conventional sexual habits of humans you will be educated in the mystic realm of human sexual behaviors. I would have to give this book five stars for originality, imagination, writing style and graphics and four stars for the entertainment value. There could be a section explaining how the author arrived at his ideas for this book. This would make it even more interesting.
Alfredo Delregato, Amazon customer review:
"Sex You!" is at its core a yogic book, a mystic book derived from knowledge obtained through the power of yoga.
It cannot be an invention. Who can invent such a tale? Who could weave such an intricate interaction, not to mention such a displeasing one to those who place the value of sex on the altar of the god of pleasure?
For, aren't we told by medical authorities and "sex experts" that continuing making love beyond progeny with our partners and into old age is healthy for the body, prevent diseases, and other similar panacea? Wait, aren't these same medical authorities those who mostly promote a "balanced diet" when dealing with illnesses like cancer, which allow sugar, meat, and other polluting aliments? No surprise here.
Of the amazing details about the mystic intricacies of sex in all available particulars, including the responsibilities derived from engaging in it, and the primary role of ancestors, the other reviewers have already spoken, but that 2 important tenets of Hinduism (or Sanatana Dharma, the eternal religion), must be understood for a proper digestion of the material offered, should be stressed now, being these 2 tenets the following:

Reincarnation or transmigration of souls

The existence of a hereafter where these disembodied spirits interact, push and shove, wait to re-enter the physical realm, this locations known as the astral worlds.
Finally, the most important value that this book has, is that it fills a void left by many a scripture of Hinduism and many commentaries on these scriptures, some by famous names, in that it explains the dynamics of reincarnation or rebirth in precise details. No other book in recent memory does that, please keep this in mind. Can these psychic processes be "proven"? Of course not, the scientists will cry! Of course not, we say, from a phenomenal point of view. But what about from a noumenal one? For we say that to ascribe lack of scientific approach to the science of yoga, from which these insights were derived, is the epitome of ignorance, for this knowledge comes from the best part of 40 years of psychic research where the author have alchemized their veracity into the crucible of his psyche and beyond. This is the same approach taken by the ancient Rishis of India. When the spermatozoon enters the egg, and life is "produced"...isn't it by magic? Let the scientists explain that.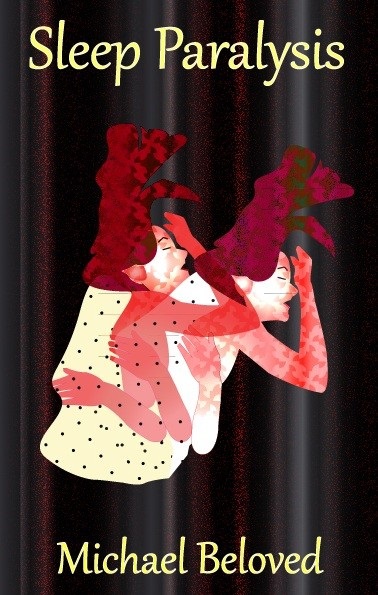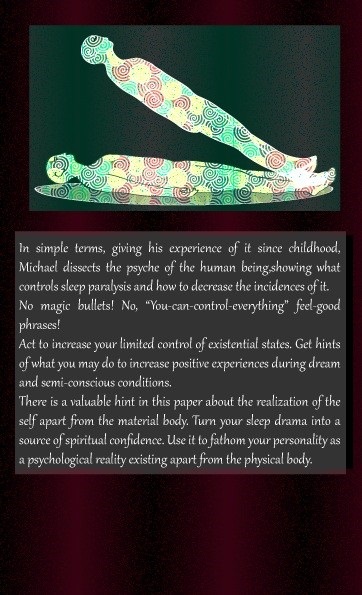 Publication Data
Publisher:

Michael Beloved

Kannada Translator:

Arpana Ukkund
Date:

July 25, 2012

ISBN Print:

9780984001361
ISBN eBook: 9780984001385
ISBN Kannada Print:

9781942887003
LCCN:

2012913595
Pages:

114
Illustrations:

25
Trim Size:

5 x 8 x 0.3 inches
Language:

English & Kannada

Category:

Religion and Spirituality



Book Vendors
Bookwire/Bowker ISBN Agency (SEO):
Paperback / eBook / Kannada Paperback
Paperback ~ English
English

Kannada

Amazon

usa

Barnes & Nobles

:
USA
eBooks ~ English
Email: This email address is being protected from spambots. You need JavaScript enabled to view it.
Forum: inSelf Yoga
Kannada Translator's biography:
Arpana Ukkund was born and brought up in Bangalore, India. Her first language of study in school and pre-university was Kannada, and formal education was in English. Hence she is fluent in both Kannada and English languages. Arpana did engineering from Bangalore University in the year 1996.
In 1992 she joined the Rashtrotthana Shareerika Shiksha Kendra, Bangalore and learnt the traditional Ashtanga Yoga with stress on yoga asanas. In 2007 she attended Swami Ramdev's yoga camp and learnt the pranayama techniques. She was naturally interested in yoga and meditation and while searching for books related to meditation she found the 'Meditation Pictorial' book of Michael Beloved and his website. After contacting Michael Beloved through the website, Arpana took instructions in basic Kundalini yoga techniques from him. Currently she practices breath infusion techniques and meditation.
Description:
A short to-the-point paper on the psychic cause of sleep paralysis, how to manage it and decrease incidences. The relationship between sleep paralysis and astral projection is explained. The methods of decreasing the incidences of sleep paralysis, increasing dream recall and being objectively conscious during astral projections is described. The most revealing part of this paper is the author's description of his sleep paralysis states and what he did to contain these, get out of these and cause his psychic self to separated from and to fuse into the physical body without an incidence.
Back Cover:
In simple terms using my experiences since childhood, I dissect the psyche of the human being, showing what controls sleep paralysis and how to decrease the incidences of it.
No magic bullets! No, "You-can-control-everything" feel-good phrases!
Act to increase your limited control of existential states. Get hints of what you may do to increase positive experiences during dream and semi-conscious conditions.
There is a valuable hint in this paper about the realization of the self apart from the material body. Turn your sleep drama into a source of spiritual confidence. Use it to fathom your personality as a psychological reality existing apart from the physical body.
Reviews:
Disconnects Between Astral and Physical Bodies
--by John Wilson "JW", Las Vegas, NV, August 3, 2012
This is a primer on sleep paralysis. It's unique from other books on this matter because Michael Beloved links the sleep paralysis to a disconnect between the astral and physical bodies. He describes the `malfunction of sleep paralysis' as a valuable disconnect that allows us to achieve psyche-realization. We see our SELF as individual and apart from the body we inhabit. If the life force operated as normal all the time, we would have no objectivity on the self.
I would add to the book that one of the causes of sleep paralysis can also be a cutoff of blood supply to the limbs while asleep, which causes a disconnect when awakening. I've experienced sleep paralysis in a variety of conditions, and if my arm falls asleep due to sleeping on my shoulder awkwardly, I will often have a hard time awakening and when I finally awaken, I'll realize that my arm is fully asleep.
Final words...it's an easy read with pictures like many of his latest books. It's very straightforward and in plain language. Have fun reading it and perhaps you may look back on some of your dream experiences as a young child, and later on as an adult, in a different manner.
Interesting Read
--Amazon customer -- "franktothemax"
A lot of questions I had on the subject have now been answered. Thanks for the insight Michael, I don't need to fear it anymore.
Brings up different points of view
--Amazon customer -- Christoper D. Puksta
I am a religious person myself. My religion has played a big role in my life. With that said, I came at this book with a grain of salt and will still do. The book offers religious like answers to some questions associated with sleep paralysis. Often these answers go against my religious convictions. However, I did appreciate how I was able to learn other facets of sleep paralysis that I would not have otherwise have heard. The religious part of this book wasn't really the problem for me, for like I said, knowing different views is very important and kinda entertaining. However, I wish the author cited his sources. He seems to say things that sound like they are just too much to come from ones own experience. Some citations and footnotes are needed for a better rating, so that someone like me, who respects what is written, but doesn't want to take everything to heart because it goes against his own convictions, can better understand where the author is coming from and then maybe in the end not be so scared to accept some more facts that the book states...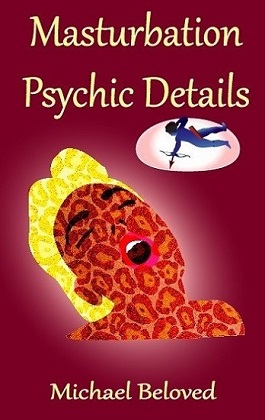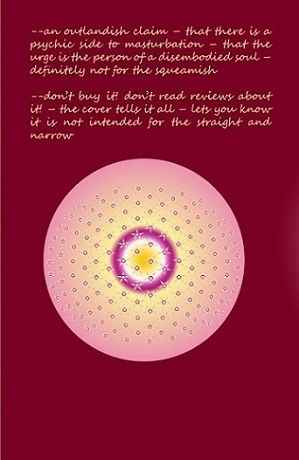 Publication Data
Publisher:

Michael Beloved

Date:

June 3, 2013

ISBN Print:

9780988401136
ISBN eBook

: 9780988401150
LCCN:

2013909800
Pages:

108
Illustrations:

8
Trim Size:

5 x 8 inches
Language:

English

Category:

Body, Mind & Spirit, Spirituality

Book Vendors
Bookwire/Bowker ISBN Agency (SEO): Paperback/ eBook
Paperback
eBooks
Email: This email address is being protected from spambots. You need JavaScript enabled to view it.

Description:
--- A short paper about the psychic side of a masturbation event with a tour through the possibilities of possession by departed spirits who access the form of the physical actor. Everything points to the masturbator, until we consider the content energy of the sexual urge to see if it has another person force as its primal gusher.
What would happen if a hereafter person(s) in the urge were evacuated from it? Would the physical actor suddenly lose the impetus and become reluctant to bring the body to climax?
Back Cover:
--an outlandish claim – that there is a psychic side to masturbation – that the urge is the person of a disembodied soul. – definitely not for the squeamish.
--don't buy it! don't read reviews about it! – the cover tells it all – let's you know it is not intended for the straight and narrow.
Author's Comment:
This is a new book, which I wrote on the basis of some questions which were piling up for years. Recently a student pressed for some answers. I decided to write a book. As it turned out it has more to do with memory than with the topic of masturbation itself.
The relationship between the conscious surface memory and the subconscious, as well as how the ultra-subconscious from many previous births is accessed, is described in detail. The fancy of this book is its explanation of how memory is involved with habit, how one can reroute new behaviors, and uproot unwanted habits which became established.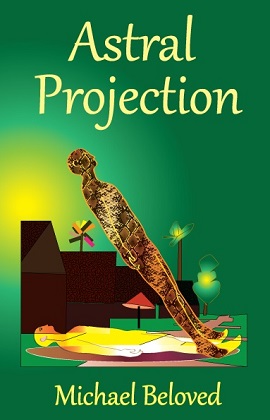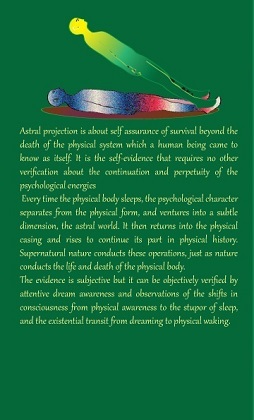 Publication Data
Publisher:

Michael Beloved

Date:

August 27, 2012

ISBN Print:

9780984001378
ISBN eBook: 9780984001392
LCCN:

2012913750
Pages:

146
Illustrations:

31
Trim Size:

5 x 8 x 0.3 inches
Language:

English

Category:

Religion and Spirituality

Book Vendors
Bookwire/Bowker ISBN Agency (SEO): Paperback / eBook
Paperback
| | |
| --- | --- |
| Amazon | |
| Barnes & Nobles | USA |
eBooks

Email: This email address is being protected from spambots. You need JavaScript enabled to view it.

Description:
A paper on reincarnation, subtle body, astral projection, lucid dreaming, sleep paralysis, dimensional hopping, translation to paradise and transit to supernatural places.
Astral Projection is a natural psychic function which is not reliant on the conscious awareness of the person concerned. Day after day usually once within every twenty-four hours, an individual spirit is displaced from its physical body but this is usually done while it is in a condition of stupor, where it is not aware that it was separated. It then becomes conscious again as a physical body and gets busy to restart its activities.
Astral projection is really the observation of that displaced psyche. Information on how to become conscious of this is divulged in this paper.
Back Cover:
Astral projection is about self assurance of survival beyond the death of the physical system which a human being came to know as itself. It is the self-evidence that requires no other verification about the continuation and perpetuity of the psychological energies.
Every time the physical body sleeps, the psychological character separates from the physical form, and ventures into a subtle dimension, the astral world. It then returns into the physical casing and rises to continue its part in physical history. Supernatural nature conducts these operations, just as nature conducts the life and death of the physical body.
The evidence is subjective but it can be objectively verified by attentive dream awareness and observations of the shifts in consciousness from physical awareness to the stupor of sleep, and the existential transit from dreaming to physical waking.
Reviews:
Very informal, April 25, 2013 By franktothemax

This book makes you question what you believe to be true and explains in detail the afterlife that we get to look forward to.
Master Review
I am loving all of the stories and explanations in this book. I recommend it to anyone who is into meditation or past life regression.
Accurate & Knowledgeable, August 5, 2013 By nchavez
Received this book as a gift. Within the first couple of pages I realized that this author knew what he was talking about. I was impressed by how accurately he explained the process of astral projection. Additionally, it was validating to me to learn that the process he described was one which I naturally undertook. He explains what happens to the physical body and spiritual body as it experiences astral projection. Highly recommended for those who are interested or novices wishing to learn or experience astral projection. Additionally, after reading you may realize that you are already projecting. This book will assist you in becoming in control of your spiritual body.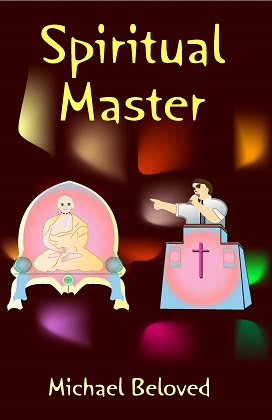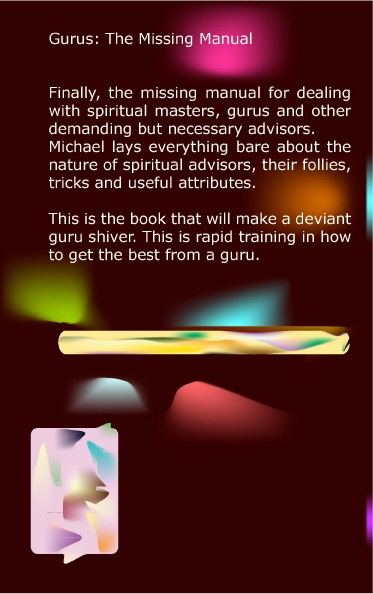 Publication Data
Publisher:

Michael Beloved

Date:

August 10, 2009

ISBN Print:

9780981933238
ISBN eBook

: 9780981933269
LCCN:

2009904389
Pages:

270
Illustrations:

6
Trim Size:

5.25 x 8 x 0.7 inches
Language:

English

Category:

Body, Mind & Spirit, Spirituality

Book Vendors
Bookwire/Bowker ISBN Agency (SEO): Paperback / eBook
Paperback
eBooks
Email: This email address is being protected from spambots. You need JavaScript enabled to view it.

Description:
The origin, mission and necessity for gurus are elaborately described in this publication. The faults of gurus are shown. You are briefed in how to get techniques even from a deviant guru. The roles and leverage of disciples are shown. The various types of relationships between gurus and disciples are precisely discussed.
Author's Comment:
Practically every positive and negative aspect of having a guru is discussed in this book with recommendations of how to deal with gurus safely. A non-proficient guru can be useful despite his faults, but one must know how to side-step hassles and get to the business at hand, which is to get effective techniques from a spiritual master.
In some cases the spiritual master will be a complete fraud but one should not let that deter one from making spiritual progress in his association. "But why," one might ask, "should one stay with a fraudulent guru? The answer is that if providence puts one in that position, one should honor providence but one should do so without getting hurt by the unqualified spiritual master. This and similar topics are discussed in this book.
Reviews:
By Neil Crenshaw:
I just finished reading Michael Beloved's new book Spiritual Master. This book is very accessible and well-organized, but what makes it most engaging is the glimpse inside the world of people who profess to be specialists in helping others in spiritual matters. Michael answers the question as to whether spiritual masters are necessary to understand God and to be liberated from the material world.
What does it take to be liberated from the material world? Is a guru necessary for the transcendence? Michael attempts to answer these questions through his own past experiences with various gurus as well as being a guru himself. He outlines the pitfalls and the advantages of finding the proper guru to help guide one to a higher level.
The book is also very interesting to browse, thanks to the variety of topics relevant to each of us who ar seekers, from the section about the different types of spiritual masters, to their limitations and misuse of power. Michael's passion for the topic and his experienced knowledge definitely help build a bridge to understanding the still-nascent and ever-evolving spiritual life of Western culture.