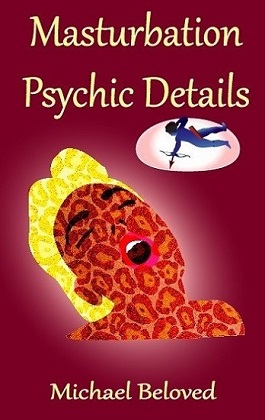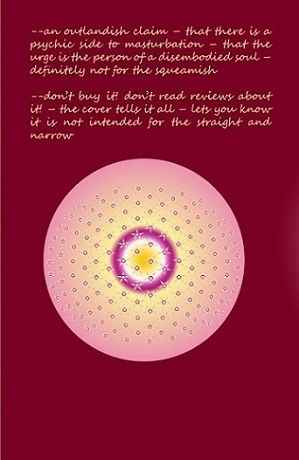 Publication Data
Publisher:

Michael Beloved

Date:

June 3, 2013

ISBN Print:

9780988401136
ISBN eBook

: 9780988401150
LCCN:

2013909800
Pages:

108
Illustrations:

8
Trim Size:

5 x 8 inches
Language:

English

Category:

Body, Mind & Spirit, Spirituality

Book Vendors
Bookwire/Bowker ISBN Agency (SEO): Paperback/ eBook
Paperback
eBooks
Email: This email address is being protected from spambots. You need JavaScript enabled to view it.

Description:
--- A short paper about the psychic side of a masturbation event with a tour through the possibilities of possession by departed spirits who access the form of the physical actor. Everything points to the masturbator, until we consider the content energy of the sexual urge to see if it has another person force as its primal gusher.
What would happen if a hereafter person(s) in the urge were evacuated from it? Would the physical actor suddenly lose the impetus and become reluctant to bring the body to climax?
Back Cover:
--an outlandish claim – that there is a psychic side to masturbation – that the urge is the person of a disembodied soul. – definitely not for the squeamish.
--don't buy it! don't read reviews about it! – the cover tells it all – let's you know it is not intended for the straight and narrow.
Author's Comment:
This is a new book, which I wrote on the basis of some questions which were piling up for years. Recently a student pressed for some answers. I decided to write a book. As it turned out it has more to do with memory than with the topic of masturbation itself.
The relationship between the conscious surface memory and the subconscious, as well as how the ultra-subconscious from many previous births is accessed, is described in detail. The fancy of this book is its explanation of how memory is involved with habit, how one can reroute new behaviors, and uproot unwanted habits which became established.